 Automation
STATIC APPLICATION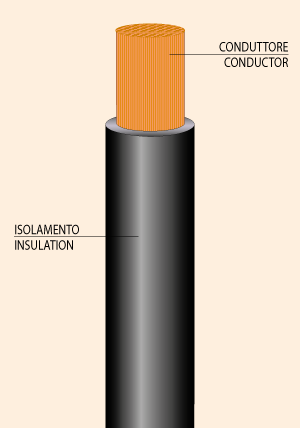 LSZH Hook-up Wires Halogen Free
STANDARD USE
Hook-up wires for internal interconnection of control cabinet, electronic equipments and appliances.
Data sheet
More info
---
Technical details:

Conductors
Flexible stranded bare or tinned copper (Cu-ETP1) CEI 20-29 cl.5, VDE 0295 cl.5, EN 60228, IEC 60228 ref.

Insulation
Special flame retardant halogen free low smoke (LSZH) compound
Colour code: differently coloured

Operating Voltage
from 0,50 to 1 mm2: 300/500 V
from 1,5 mm2: 0,6/1 kV

Test Voltage
from 0,50 to 1 mm2: 3000 V
from 1,5 mm2: 4000 V

Operating Temperature
-20°C +80°C

Bending radius
7 times overall diameter of cable.

Flame retardant test
CEI 20-35/1-2, EN 60332-1-2, IEC 60332-1-2

No Flame propagation test
CEI 20-22/3-4, EN 60332-3-24, IEC 60332-3-24




Non-Halogen Verification
< 0,5 % (CEI 20-37/2-1, CEI EN 50267-2-1, IEC 60754-1)

Corrosivity of combustion gases
pH: > 4,3
Conductivity: < 10 μS/mm
(CEI 20-37/2-2, CEI EN 50267-2-2, IEC 60754-2)

Smoke density
Transmission of light: > 60% (CEI 20-37/3-1)
| COLORE/COLOR | CODICE/CODE | FORMAZIONE/TYPE | DIAMETRO ESTERNO/OUTER DIAMETER(mm) | PESO MEDIO/AVERAGE DIAMETER(Kg/Km) |
| --- | --- | --- | --- | --- |
| NERO OPACO | | 1X4 | 6,4 | 67 |
| | | 1X6 | 7,1 | 90 |
| | | 1X10 | 8,3 | 134 |
| | | 1X16 | 9,6 | 194 |
| | | 1X25 | 11,2 | 278 |
| | | 1X35 | 12,5 | 388 |
| | | 1X50 | 14,8 | 558 |
| | | 1X70 | 17,2 | 743 |
| | | 1X95 | 19,7 | 1026 |
| GIALLO/VERDE | | 1G4 | 6,4 | 67 |
| | | 1G6 | 7,1 | 90 |
| | | 1G10 | 8,3 | 134 |
| | | 1G16 | 9,6 | 194 |
| | | 1G25 | 11,2 | 278 |
| | | 1G35 | 12,5 | 388 |
| | | 1G50 | 15,1 | 566 |
| | | 1G70 | 17,5 | 757 |