 Automotive
150°C (CLASS T4) ISO 6722 CLASS D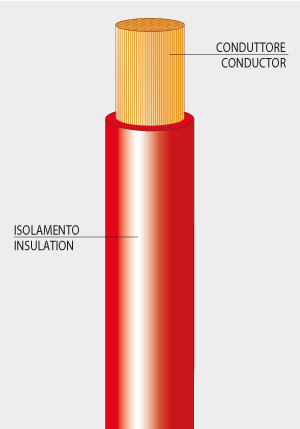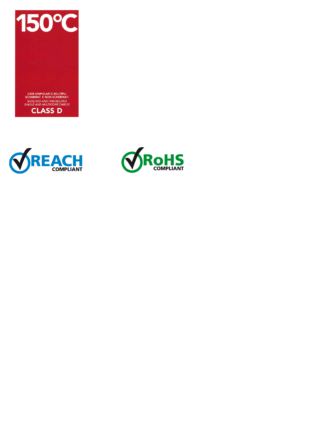 Single Core Halogen Free ultra-thin wall
STANDARD USE
Single core cables with high abrasion resistance for cabling and electric systems inside vehicles.
OPERATING TEMPERATURE
-40°C +150°C (3000 hrs).
Data sheet
More info
---
Technical details:

Conductor
Stranded bare copper (Cu-ETP1) conductors ISO 6722.

Note: Tinned copper available on request.

Insulation
Special flame retardant thermoplastic elastomer compound "Lead free" temperature rating up to 150°C (class T4, ISO 6722 class D) oil and fuel resistant ISO 6722.

Colour code: differently coloured.

Operating Temperature
-40°C +150°C

Bending Radius
4 times overall diameter of cable.


Flame Retardant Test
ISO 6722
| CODICE / CODE | SEZIONE NOMINALE / NOMINAL CROSS SECTION (mm2) | N° DI FILI / N° OF STRANDS | DIAMETRO CAPILLARE MASSIMO / MAX SINGLE WIRE DIAMETER (mm) | RESISTENZA ELETTRICA MASSIMA @20°C / MAX ELECTRICAL RESISTANCE @20°C (Ohm/km) | DIAMETRO NOMINALE / NOMINAL DIAMETER (mm) |
| --- | --- | --- | --- | --- | --- |
| | 0,35 | 7 | 0,26 | 52,0 | 1,20 |
| | 0,50 | 19 | 0,19 | 37,1 | 1,40 |
| | 0,75 | 19 | 0,23 | 24,7 | 1,60 |
| | 1,00 | 19 | 0,26 | 18,5 | 1,75 |
| | 1,50 | 19 | 0,32 | 12,7 | 2,10 |
| | 2,50 | 19 | 0,41 | 7,6 | 2,70 |